Although I did not get to bed until 11:00 PM the night before, I was still up at 5:30 AM to go to the fitness center to practice. Since we were at sea for the next two days, there was not hurry to go anywhere early in the morning. i went through quite a bit of Qigong; Yi Jin Jing, Six Healing Sounds, Whole Body Breathing, and Bone healing Qigong. I went through Taijiquan slowly and softly, the sword form, as it is,, twice, then I finished with a hard and fast version of Taijiquan, much more external than internal Qigong.
After discovering the Great Outdoors, the outdoor restaurant at the rear of the ship we decided that we would have breakfast there, weather permitting. When I was walking back from my practice this morning, the temperature was very nice, I would say about 25 degrees Celsius. It was a bit windy but the wind was warm. It was an easy decision, we ate breakfast at the Great Outdoors. It was nice, there were not a lot of people there and it was warm and sunny. After breakfast, we tried walking on the upper deck but it was so windy up there that we were forced to go back down to the lower deck.
At 10:30 AM we went to a seminar on fruit and vegetable carving. I stayed with my wife until just before 11:00 AM, then I went to seminar on Modern Masters that was given by park West. I know that objective of all of their talks is to sell art but I still found these seminars entertaining. I learned about several new artists that I did not know before, Romero Britto
britto.com/
,
Peter Max
petermax.com
.
Yaacov Agam,
Yaacov_Agam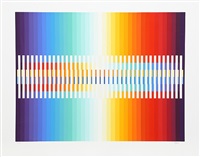 and David "Lebo" Le Batard.
They were all quite modern artists who had very unique styles and who had built successful careers as artists. these are the kind of artists that someone would want to collect with an eye for investment because these are all artists who will increase in value during their lifetime and certainly afterwards. At the end of the lecture everyone received a free work of art, a limited edition print of an original work of art.
After lunch we went back to the Stardust theater, listening to David Naster talk about the benefits of laughter during difficult points in a person's life. He showed a nine minute video about people who used humor to deal with their lives. David talked for an entire hour. he told true stories about people who he had met and how they used humor in real -life situations; injuries, divorce, death and other stressful situations.
After dinner we went back to the Stardust theater again to see Le Cirque Bijou
le cirque bijou
which featured the Russian couple we saw before plus other acrobats, singers and dancers. I thought that the Russian couple were the most elegant and graceful of all the performers. It was an entertaining show.